Take your Singing to the Next Level!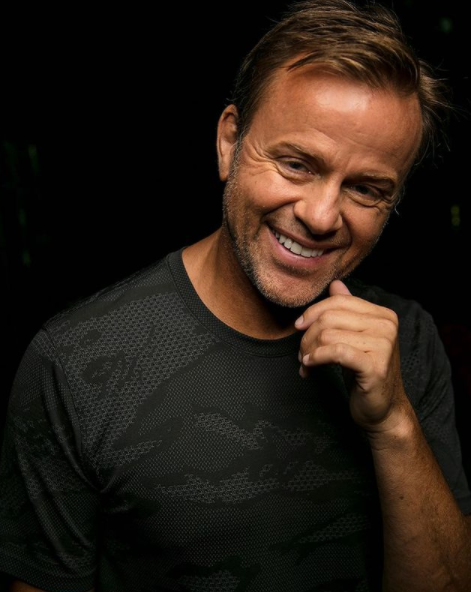 To become a professional singer?
To make money as an artist?
To win a Grammy?
Then you need one thing:
A plan.
Talent can only get you so far.
Hard work is priceless.
But, how do you know if you're doing the "right" work?
You need accountability, a mentor, and a guide.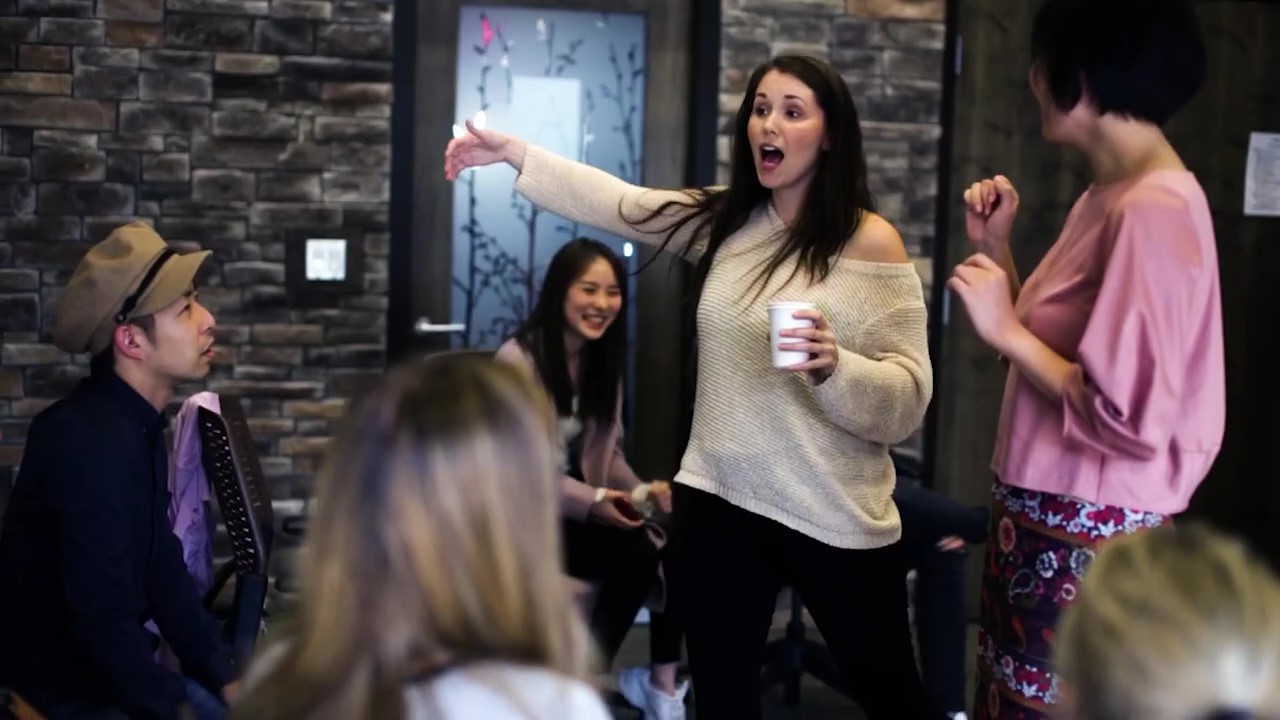 You Need a COACH
The best singers and athletes in the world all have coaches.
That's why I created this VIP Membership to help guide you through your training and career.
Plus, you get direct contact with me and my team of coaches in an exclusive Facebook Group.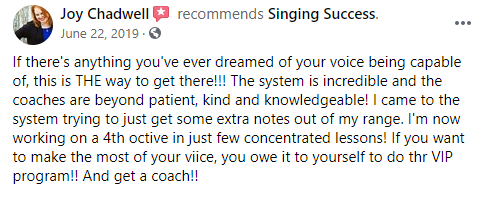 "If you want to make the most of your voice, you owe it to yourself to do the VIP program!"

"Follow the recommendations faithfully, you will be surprised..."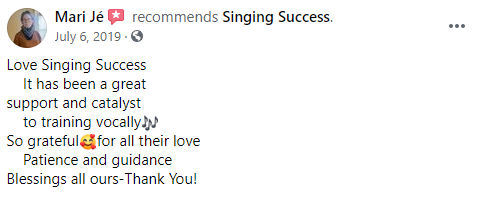 "So grateful for all their love, patience, and guidance..."
You Get:
Unlimited Access to ALL of my Vocal Programs
Direct access to our coaches in a private Facebook Group
Live Weekly warm-ups
Live Q&As & breakout sessions
Songwriting workshops
Webinars
Plus:
Access to ANY future program/class we release
Exclusive discounts on Master Classes & Retreats
A Style Course
A detailed breakdown of important Terms, Techniques, and Demonstrations
And more
Courses Included with Purchase